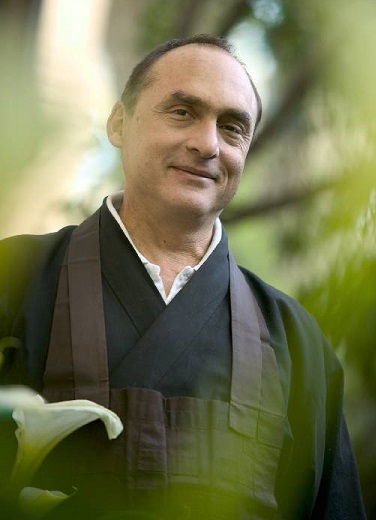 Dear All,
I am pleased to announce that Soto Priest and famed former "Tenzo" (Head Cook) at the Tassajara Zen Monastery
Rev. Edward Espe Brown
will be offering a
very special Zazenkai and Talk

NEXT SUNDAY MAY 6th

, LIVE from California and Treeleaf Tsukuba
. However, it can be joined and sat any time thereafter too!
More about Ed ...
Edward Espe Brown, a Soto Zen Buddhist priest, was was ordained in 1971 by Shunryu Suzuki Roshi, and he received Dharma Transmission from Mel Weitsman in 1996. He was the first head resident cook at Tassajara Zen Mountain Center from 1967 to 1970. He later worked at the celebrated Greens Restaurant in San Francisco [then operated by San Francisco Zen Center], serving as busboy, waiter, floor manager, wine buyer, cashier, host, and manager. He has taught meditation retreats and vegetarian cooking classes throughout North America and Europe. He is the author of several books and also has edited a book of Suzuki Roshi lectures, Not Always So. Ed is the founder and teacher of the Peaceful Sea Sangha. He is the subject of the critically acclaimed 2007 film How to Cook Your Life, as seen here:





The festivities will begin at
9:00 AM CALIFORNIA TIME SUNDAY (that is NOON in New York, London 5:00pm and Paris 6:00pm, all SUNDAY MAY, 6th)
, and be available any time after too.
THE ZAZENKAI WILL BE VISIBLE AT THOSE TIMES and AFTER HERE:
Our sitting schedule will look like the following although please be prepared for some flexibility and the possibility to run a little long:
perhaps 30 minutes of Zazen, a Talk by Ed for 30 minutes or so, and some Questions from our Treeleaf participants. I anticipate the the event will be about 90 minutes to 2 hours.
He is here in part to introduce
his latest book
...
No Recipe: Cooking as Spiritual Practice
https://www.amazon.com/dp/B073ZVZR63/re ... TF8&btkr=1
You may also buy the books direct from Ed here, especially if you would like a
signed copy
of this or his other books (indicate so when writing):
http://www.peacefulseasangha.com/market ... tplace.htm
He is also the author of several other great books, including:
The Tassajara Bread Book. (1970) Written at the Tassajara Zen Mountain Center (now in 25th Anniversary edition)
Tassajara Cooking. (1986)
Tomato Blessings and Radish Teachings: Recipes and Reflections. (1997) Riverhead Books > Excerpts
The Tassajara Recipe Book. (2000)
The Greens Cookbook, with Deborah Madison. (2001)
Not Always So: Practicing the True Spirit of Zen. Lectures by Shunryu Suzuki (2008) [2003] (ed.)
The Complete Tassajara Cookbook: Recipes, Techniques, and Reflections from the Famed Zen Kitchen. (2011)
Let's all get together to welcome The Tassajara Tenzo! I believe this is his first experience with this kind of netcast Zazenkai, or with a "not bound by walls" Sangha like ours, so I would like to make a nice impression.
ANYONE WISHING TO ASK REV. ED A QUESTION OR RECIPE TIP DURING THE LIVE NETCAST CAN EMAIL ME HERE, AND I WILL READ ALL THAT I CAN:
memberlist.php?mode=email&u=58
Gassho, Jundo
PS - It would be polite for those participating to offer a little donation to Rev. Brown's Sangha, The Peaceful Sea Sangha, not far from San Francisco, in gratitude to the Teacher. Below is a link for donations, and I am going to ask all who benefit from Ed's visit (not only the folks joining live, but those who will sit later or just listen to his words), to offer a donation for their upkeep there ...
http://www.peacefulseasangha.com/
...
and/or to purchase one of his books (especially his latest)
...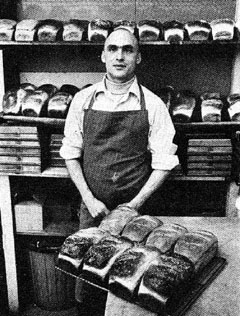 Gassho, Jundo