Hi Meido,
I have a Mudra question for you that I was asked by one of the Treeleafers.
I believe that most Rinzai folks sit the same "Cosmic Mudra" as we do (Hokkaijō-in 法界定印) (from the Rinzai-Obaku page) ...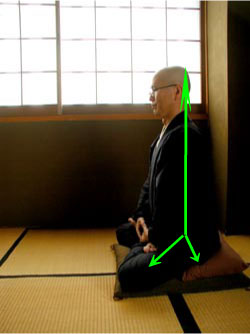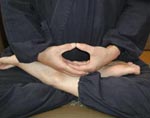 However, I have found some examples of Rinzai priests sitting with hand wrapped around the thumb too (I believe that this is you!).
Are they both traditional? Different Rinzai Lineages?
Thank you.
Gassho, Jundo